Netgear WiFi Adapters - New WiFi Life For Your Computers with USB WiFi

Older computers can cut the cord – the Ethernet cable. And Windows-based laptops and computers that use WiFi can have a new life with NETGEAR WiFi Adapters. Essential for a high-quality Internet connection – WiFi adapters are designed to offer the best connections available.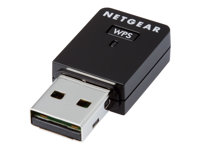 N300
The NETGEAR N300 Wireless USB Mini Adapter allows you to upgrade older laptop's Wi-Fi and connect to Wi-Fi hotspots. Mini-design makes it perfect for mobility. Push 'N' Connect gives you a secured connection at the push of a button. Features: Mini-design
Perfect for mobility
Push 'N' Connect - push button security
Wireless-N for hotspots Provides Wireless-N speed at hotspots for simultaneous downloads, streaming voice and music and online gaming.
Secured connection Push 'N' Connect offers a secured wireless Internet connection at the push of a button.

View More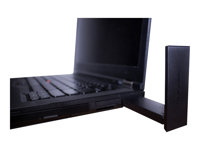 AC1200 802.11ac Dual Band with High Gain Antenna
With this AC1200 USB 3.0 adapter, extreme speed is just a USB port away. Kickstart your Windows-based PC or laptop upgrading to the world's fastest Wi-Fi technology. Easy setup with the NETGEAR genie gets you up and running fast, while Beamforming+ helps lock in your signal for improved range and reliability. Features: Ultimate range and performance
Faster access with USB 3.0; compatible with USB 2.0
High gain antennas for improved performance
Beamforming+ technology boosts speed, range and reliability
Desktop dock for flexible placement

View More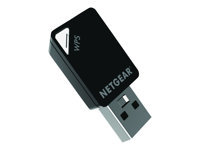 AC600 802.11ac Dual Band
The NETGEAR AC600 Wireless Adapter provides fast 150/433 Mbps WiFi speeds for AC600 WiFi. Dual band reduces interference for better connections to more WiFi devices. This adapter is compatible with 802.11a/b/g/n and ac WiFi routers. It allows for smooth HD streaming and online gaming and includes NETGEAR genie software for easy installation. Features: Improve laptop Wi-Fi speed with AC
Works with 802.11 a/b/g/n and ac Wi-Fi routers
Beamforming technology boosts speed, range and reliability
Extended range and performance with 802.11 ac
Innovative mini-design
Stream HD videos simultaneously
Push 'N' connect - push button security
Speed Speed makes all your devices really go. And anyplace you need speed, with NETGEAR you got it. Extreme download speeds of up to 150/433 Mbps. Next generation 11 ac Wi-Fi with dual band technology provides whole home coverage and everything you need for a fast, fast connected home.
Wi-Fi rang Homes come in all shapes and sizes. The NETGEAR A6100 Wi-Fi USB mini adapter boosts Wi-Fi connectivity throughout your home for all your Internet-enabled devices.
Reliable connections Stay connected - with your devices, your media, and your friends. Dual band Wi-Fi provides two separate Wi-Fi networks - 2.4 GHz for legacy devices and 5 GHz which is less interference-prone for media streaming.

View More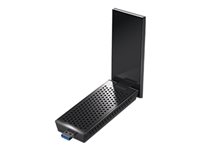 The NETGEAR A7000 Nighthawk AC1900 WiFi 5 USB 3.0 adapter wirelessly connects your laptop or desktop computer to the next-gen WiFi 5 (AC) technology, with WiFi speeds up to 1.9Gbps. The four high-gain antennas allow for stronger coverage. Connect the adapter to a USB 3.0 port for fast and efficient data transfer, online lag-free gaming and HD streaming, at home or on the go. Compatible with next generation WiFi devices and compatible with WiFi 5 (AC)/4 (N) and all legacy WiFi devices. Compatible with Windows and MAC OS. Works with any WiFi router.

Key Features Faster wireless connectivity with speeds up to 1.9Gbps
Dual band WiFi provides two separate WiFi networks 2.4 GHz and 5 GHz.
Extreme download speeds of up to 600/1300Mbps enable applications like multiple HD video streaming
Compatible with Microsoft Windows 7,8,10, (32/64-bit), Mac OS X 10.8.3 or later.
Four (4) high-gain internal antennas and explicit Beamforming boosts speed, reliability, and range of WiFi connections.
NETGEAR genie software on a CD makes it easy to connect to a wireless network
Speed USB 3.0 provides faster access, while extreme download speeds of up to 600/1300Mbps enable applications like multiple HD video streaming. Next generation WiFi 5 (AC) with dual band technology provides whole home coverage and everything you need for a fast, fast connected home.

WiFi range The NETGEAR Nighthawk AC1900 WiFi 5 USB Adapter boosts WiFi connectivity throughout your home for all your internet-enabled devices.

Reliable connections Stay connected—with your devices, your media, and your friends. Dual band WiFi provides two separate WiFi networks—2.4GHz for legacy devices and 5GHz which is less interference-prone for media streaming.

Ease of use NETGEAR genie software on a CD makes it easy to connect to a wireless network. Or, use Push 'N' Connect to add devices to your home network with a push of a button.

Designed for ultimate performance The Nighthawk AC1900 WiFi 5 USB adapter's special set of power amplifiers and four high-gain dual-band antennas provide the best WiFi performance and coverage on 2.4 and 5GHz network. The A7000's housing accommodates these extreme performance design for ultra-fast data transfers.

Compatible with most operating systems The A7000 keeps you connected whether your device runs Mac OS or Windows. This Nighthawk USB WiFi 5 adapter is compatible with Microsoft Windows 7,8,10, (32/64-bit), Mac OS X 10.8.3 or later. Four high-gain internal antennas and explicit Beamforming boosts speed, reliability, and range of WiFi connections. Just connect the Nighthawk USB adapter to your computer and use NETGEAR genie software to connect to a wireless network, or with the push of a button connect to your router's WiFi network with WPS. Works with any router – but Nighthawk routers are obviously preferred!

Ultimate speed and performance Now your laptop and desktop can connect to your WiFi network at the fastest available speeds! Experience faster wireless connectivity with speeds up to 1.9Gbps (up to 600Mbps on 2.4 GHz and 1300Mbps on 5GHz), in your home office or in your backyard. The AC1900 WiFi 5 USB Adapter easily handles the ultra-fast internet speeds so you can enjoy faster HD video streaming and online gaming. With a 3x4 MIMO design, you get more bandwidth capacity when downloading and uploading data to and from the wireless network. Experience WiFi speeds up to 300% faster than the previous N900 adapter.

Flexible form factor with magnetic cradle The included magnetic cradle with USB 3.0 cable provides options for flexible placement. Easy mount on a metal surface around the laptop or computer. Compact and foldable form factor is perfect on-the-go. Stay connected to WiFi at all times, whether you are at a friend's house or in a crowded coffee shop, when in proximity of a WiFi hotspot or within range of a wireless network.

NETGEAR genie app Easily monitor, connect, and control your home network from a tablet or smartphone. With NETGEAR genie you can share and stream music or videos, diagnose and repair network issues, set up parental controls and more.

Standard Warranty: 1-Year
View More
Other Ranges Available
Netgear Wi-Fi Routers
View Range
Netgear DSL Modems & Routers
View Range
Netgear Orbi Whole Home WiFi System
View Range
Netgear Wireless Range Extenders
View Range