With more people working from home, Comms Express wanted to share with you our recommendation of NETGEAR products that can help you stay connected. To remain effective, you need to prepare your connection to be able to work worry-free. The last thing you want is to experience buffering during an important video conference call as multiple household devices compete for bandwidth. Or the inability to download work files because the family is streaming a 4K movie. Having flawless network connectivity will prove to be crucial to your overall work from home experience.
More Devices and no more dead zones – WiFi 6 coverage for up to 6,000 square feet and 60+ devices. Mesh technology helps you stay connected as you roam around your home/office. Use a single network name, even as you extend coverage by up to 3,000 sq. ft. with up to 4 additional satellites. 100% Faster Than Orbi Pro WiFi Per Unit – Orbi Pro WiFi 6 AX6000 vs. Orbi Pro AC3000
Maximise Wi-Fi range and coverage with Orbiwhile staying safe online with complete protection from internet threats at home and away, with Netgear Armor™.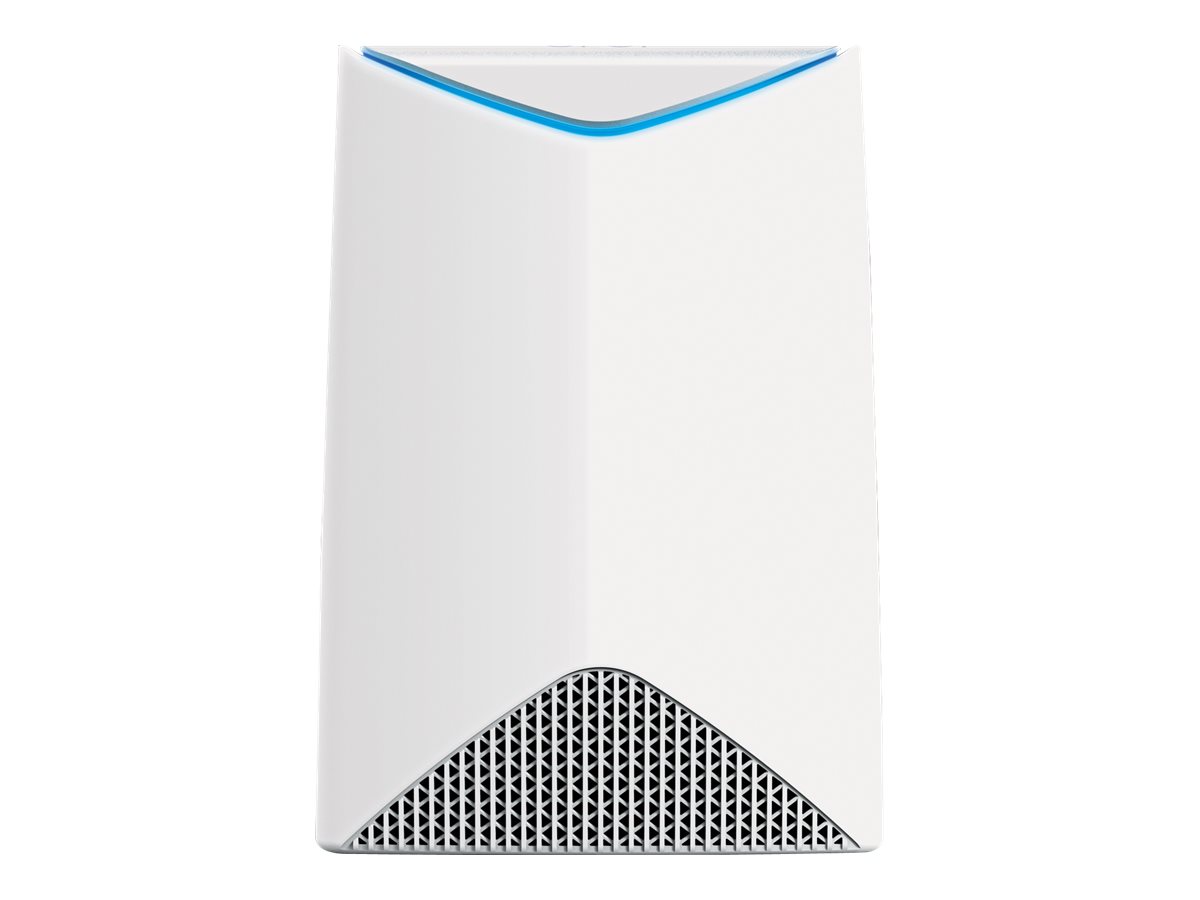 Our Orbi Outdoor Satellite works with any router so you can extend and enjoy super-fast Wi-Fi outside or in your office at the end of the garden. This add-on Orbi Pro WiFi Satellite expands your Orbi Pro WiFi System coverage by up to 2,500 square feet with high-performance FastLane3 patented Tri-band AC3000 WiFi technology.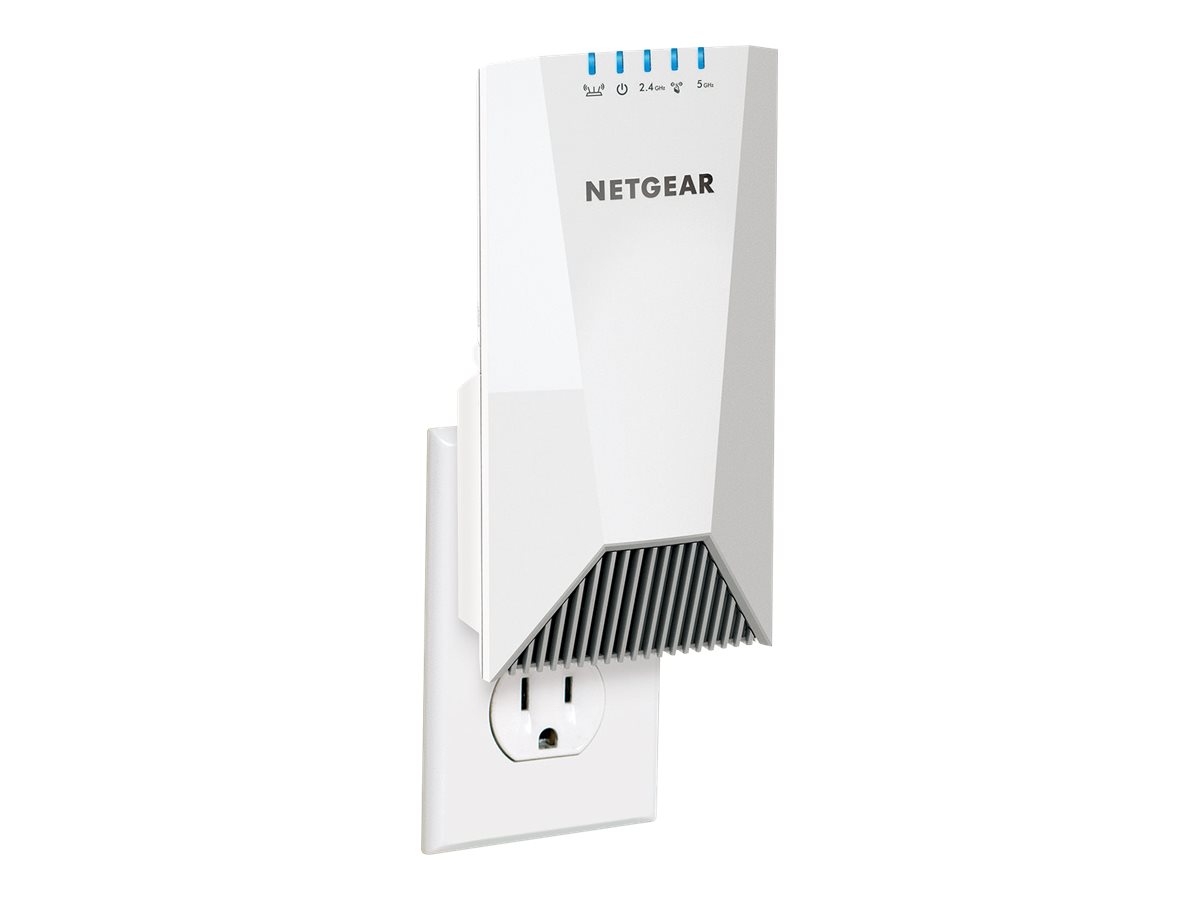 With Patented FastLane3™ Technology boosts your home's Wi-Fi so you can now high-speed Internet everywhere in your home. Unlike other extenders, the Nighthawk X4S keeps the existing Wi-Fi name and password.
Ideal for households with poor broadband connectivity – this premium Mobile Router provides the best Internet connection experience possible whether it is used on the-
go, at home, or during your travels.
Nighthawk® AX12 12-Stream AX6000 WiFi Router supports Wi-Fi 6 (802.11ax) – the latest WiFi standard with four times increased data capacities to handle today and tomorrow's growing home network Blazing-fast combined WiFi speeds up to 6Gbps and an AX optimized 64bit 2.2GHz quad-core processor powers smart home applications, ultra-smooth 4K UHD streaming, online gaming, and more.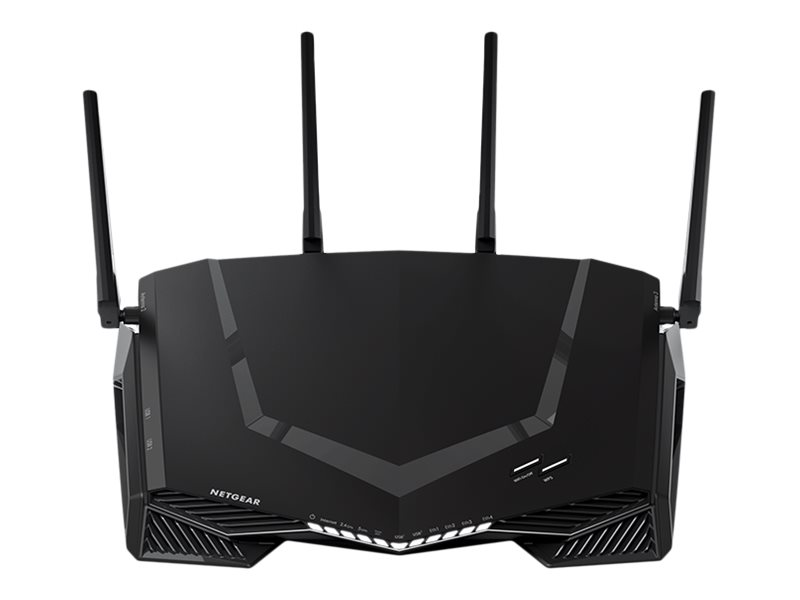 Work hard! Game Hard! Designed for the ultimate gaming performance and gives you complete control of your network connection. So even when you're not gaming you can make sure you have a seamless connection on conference calls.
Orbi Pro covers your home office or business with consistent WiFi so you can have the most stable internet access without downtime. No more struggling with dead zones and spotty WiFi.
Instant Connectivity with Reliable Performance – NETGEAR® Gigabit Unmanaged Switch series helps to get any home office connected. With voice and video traffic prioritisation, these are ideal for users that want reliable cabled connection at home.
VPN connections are encrypted to offer a secure link between your laptop and your office whether you're on the road, at a coffee shop, or in another country. The same is true for site-to-site connections, when you decide to connect your home, office, or several other locations that need to be interconnected.