NetShelter SX 42U 600mm Wide Recessed Rail Kit
unit(s)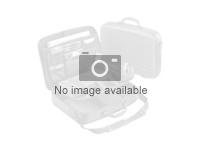 APC sets the standard in its industry for quality, innovation and support. Its comprehensive solutions, which are designed for both home and corporate environments, improve the manageability, availability and performance of sensitive electronic, network, communications and industrial equipment of all sizes. The mission of APC is to improve the manageability, availability, and performance of information and communication systems through rapid development and delivery of innovative solutions to real customer problems.
This product is an APC Recessed Rail Kit for Netshelter SX 42U wide 600 mm.
NetShelter SX 42U 600mm Wide Recessed Rail Kit - Product Discussion
Terms & Conditions - This tool is open to everyone. You are responsible for the contents of your comments and any consequences that may arise as a result of them. Comments that contain any of the following will be deleted: terms considered explicit and inappropriate; defamatory, obscene, unlawful, harmful, or offensive.
NetShelter SX 42U 600mm Wide Recessed Rail Kit Related News Articles